International Students
Canadian Higher Learning Academy has created programs to cater to all walks of life. Read more about what we have to offer our international students.
What are international students?
International students are students who currently do not hold Canadian Citizenship or Permanent Residence. International students range from any age and any location. International students have the advantage of achieving Canadian education from their home country, on a full-time or part-time basis.
Why study online?
There are many reasons to study online. Every student approaches school differently and learns at a different pace. CHLA was created with that in mind. Here are a variety of scenarios that we would consider for a student(s) who could benefit from studying online:
1. Students who want to receive international education recognition.
2. Students who plan on studying in Canada for any post-secondary schooling.
3. Students who plan on immigration and settling in Canada.
4. Students who plan on working in Canada.
5. Students who want a customized learning plan tailored to their areas of strengths and weaknesses.
6. Students who want a better understanding of their courses with a visually intuitive learning system.
7. Students who want personalized attention from one-on-one live classes with a real-life teacher.
8. Students who want the flexibility to learn from anywhere and at any time.
Importance of Canadian education
Unlike other western counterparts, Canada offers high quality education that is globally recognized at a comparatively less expensive rate. Canada's high academic standards is one of the reasons international students study in Canada. In Canada, education is typically seen as an investment that will lead to future benefits for both the individual and society. One of these benefits is increased employability. Higher levels of education are often associated with higher employment rates.
There is a strong relationship between income and education, as high-income Canadians tend to be highly educated. Over two thirds (67.1%) of the top 1% have attained a university degree. In contrast, one in ten of those who had a post-secondary certificate or diploma below a bachelor's degree made it into the top 10%.
ESL programs
CHLA has ESL courses that are exclusive to international students. ESL (English as a Second Language) courses will help you strengthen your current understanding of English to help you be on par with Canadian students.
To find out more about our courses please click here.
Admissions process
We try to make the enrolment process as easy as possible for our international students. We have broken it down into a step by step guide for you below.
1. Go through our website and then give us a call if you have any questions
2. Once you have decided that you would like to apply to CHLA please fill out the registration form "here" and pay the application/registration fee.
3. Once you have filled out the form you will be required to submit the following documents to us.
a. Any transcript/report card showing which courses or grades of study you have completed in your home country.
b. A copy of your passport
c. Any academic certificates you may have received in the past.
4. We will review your application and get back to you within 48 hours.
5. At this point you will be given an enrolment advisor to help guide you through conducting your English assessment as well as setting up your account and paying your tuition fees.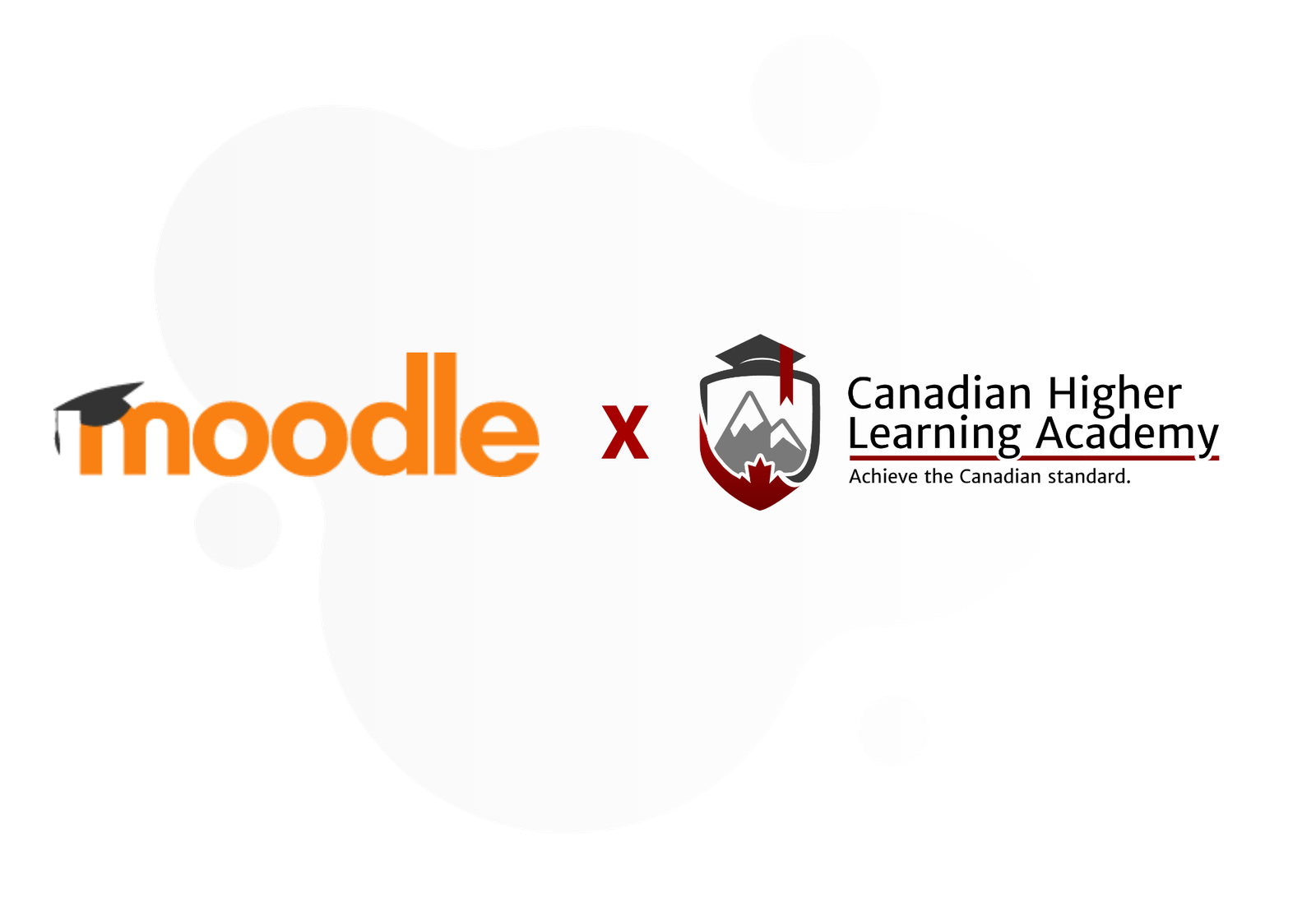 The Moodle System
CHLA will be using the Moodle LMS system to conduct its classes . Moodle is an open source software used by many organizations and educational institutes to conduct online learning. Students have direct access to all of their course material through their Moodle account. Moodle is the standard for most online schools and local Canadian universities such as York University and Queen's University who use Moodle to operate their online classes.
Students will be able to enrol at any point during the year and will have 10 months to complete a course. They are able to complete the course at their own pace by themselves.
Our courses
CHLA offers a wide variety of courses. Starting from grade 9 through grade 12, we are confident that we have a course that would be of interest to you.
To find out more about our courses please click here.